Why AgHires.
AgHires is a leader in recruiting and job advertising within the agriculture, agribusiness, food production, produce, food processing, and horticulture industries. We pride ourselves on deep partnerships, open communication, integrity, and selectivity to deliver top talent. Let us maximize your human capital to drive your company forward.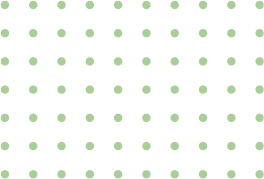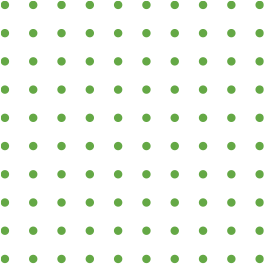 Solve Your Problem.
You're the expert in your field, and we're the expert in our field. Our team lives and breathes recruiting and placing great talent with great companies. AgHires isn't just another team of recruiting or HR professionals – we come from within the ag industry, so we have a deep understanding of the industry that we use to target the best talent for your organization. We're perfectly poised to understand your role and the traits of the all-star employee you need. Great candidates aren't always looking for a job. We present your job to passive candidates and get them excited to work for you.
Prompt Hiring.
We are selective with our clients and keep our number of positions to fill low, so your hire is getting strong attention from us throughout the recruiting and hiring process. We fill most roles within 4-8 weeks.
Strategic Talent Advisory.
AgHires is the secret weapon in your back pocket; we're a relentless talent scout that is always looking out for your business. We will go the extra mile to help you understand the market, trends, and movement. We will help you build your dream team and won't let you settle for less.
Industry Depth.​
100%
Of Recruiters Have Ag Industry Experience
All AgHires Recruiters come with agriculture, agribusiness, food production, horticulture, and/or other related industry background or experience. We utilize our vast network of professionals and ability to attract passive candidates to solve your hiring challenge.
High Success Rate.
95%
Of Candidates Stay Long Term
Our high success rate is a direct result from our comprehensive discovery process, consultative approach, and top reputation with candidates. We know your needs and look beyond the resume to identify and target talent that will stay with your team long term.
Industry's Longest Guarantee.
6 - 12
Month Guarantee
We're confident in our ability to find the perfect addition to your operation. We provide the industry's longest guarantee with a 6-month guarantee on all professional level positions and a 1-year guarantee on c-suite level positions.
Deeper Partnership.
90%
Returning & Referrals
We have a deeper partnership with our clients and provide guidance throughout the process, sharing industry trends and best methods for your selection process. We love our partnerships and so do our clients; 90% of our clients are returning or referrals.
AgHires History.
AgHires started when our founder, Lori Culler, was working to hire talent and build the organizational structure of her family's third generation farm. She quickly realized the lack of human resources and talent acquisition resources and expertise in the industry. The ag industry deserves more – more tools, more resources, more all-star candidates. The continued vision for AgHires is to provide farms and agribusinesses of all sizes the right support to find and hire top talent.
Let's Find Your Next Great Hire
Let us help you with your recruiting needs. AgHires is a leader in recruiting within the agriculture, agribusiness, food production, produce, food processing, and horticulture industries. We constantly analyze job seeker behavioral trends and align recruitment strategies to the current market. We solve your hiring challenges through our recruiting and talent acquisition solutions.